J'ai composé ces plaques en cristal fusionné en manipulant le grain, groisil comme si je manipulais du pigment en grain.

La fluidité apparente contraste avec la matière solide et gelée du verre : l'impossible sculpture de l'eau devient possible. J'aime ainsi révéler le parcours du verre et ses formes.

On peut toujours revenir à l'image de la peinture à l'huile et de ces couches multiples. L'atelier verre m'a permis de renouveler ma vision de la peinture. Risques, exploration de la matière dans ses limites, couleur…

-

I made these fused crystal plates by handling the grain, groisil as if I
handling grain pigment. The apparent fluidity contrasts with the solid and frozen material of glass: the impossible sculpture of water becomes possible.

I like to reveal the path of glass and its forms.

We can always go back to the image of oil paint and these multiple layers. The glass workshop allowed me to renew my vision of painting. Risks, exploration of matter within its limits, color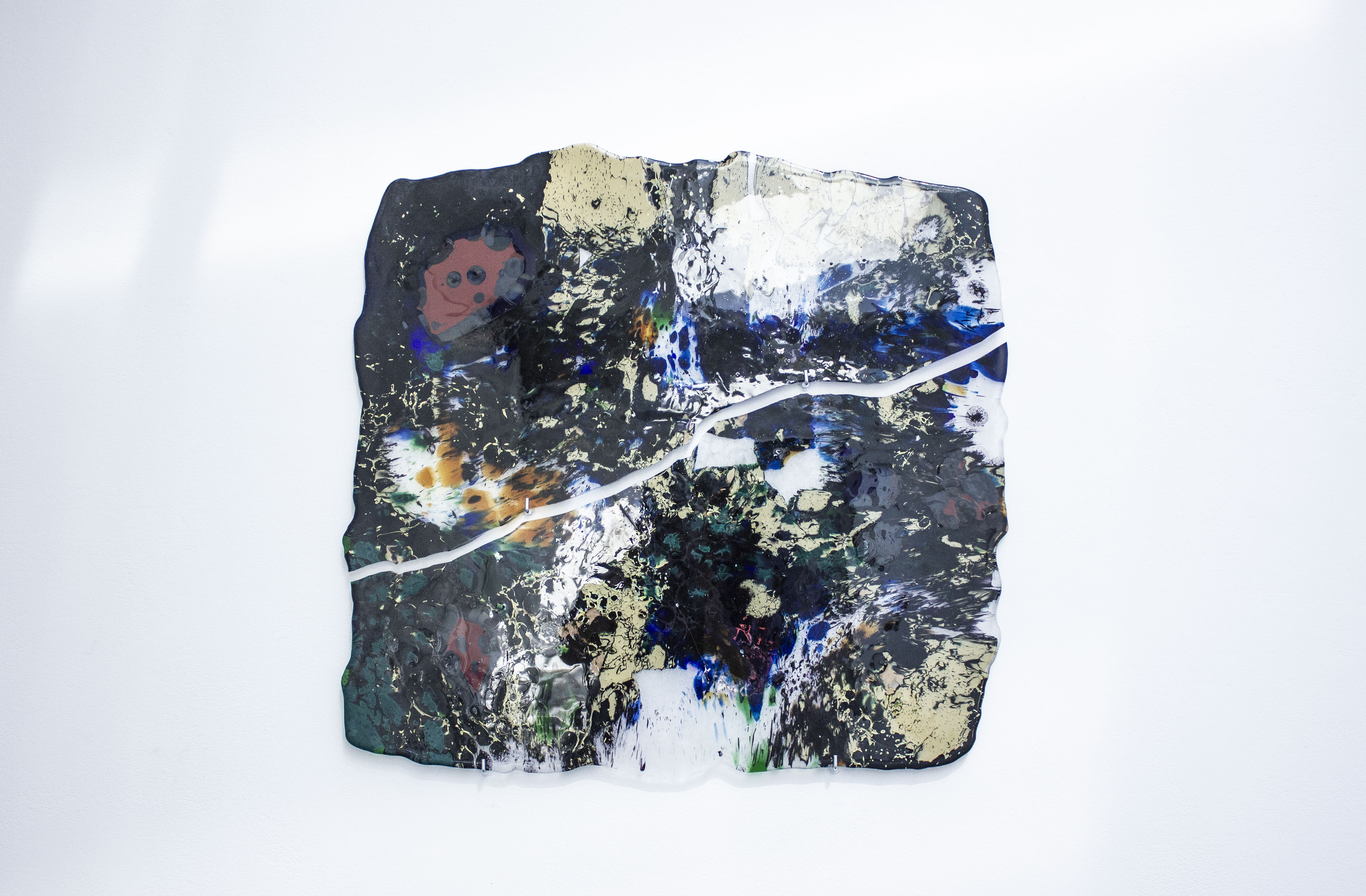 Fusing, fused and coloured glass in the mass, thermoformed,variable dimensions, 2017.